NTLUG is Now Meeting at King of Glory Lutheran Church
We will be meeting along with the NTPCUG at King of Glory Lutheran Church. King of Glory is located at 6411 Lyndon B Johnson Fwy, Dallas, TX 75240. The church is located on the North side frontage road of LBJ Freeway between Hilcrest and Preston. Enter on the North side of the building (side opposite the Freeway). A security code is needed to get into the building, somebody will assist (please try to arrive at one of the mentioned starting times below!!... or you can wait for someone to get to the door when it's convenient... hint!). Main meeting starts at 11am. We meet on the 3rd Saturday of the month most months.
As of the August 2008 meeting the board of NTLUG has officially decided that it is in the best interest of the group for each member to join the NTPCUG. This does not mean that NTLUG will collect dues. What membership in the NTPCUG does is allow us to continue to meet at their location without having to beg for sponsors every month. Click here to join NTPCUG Linux is (still) free. Life is good.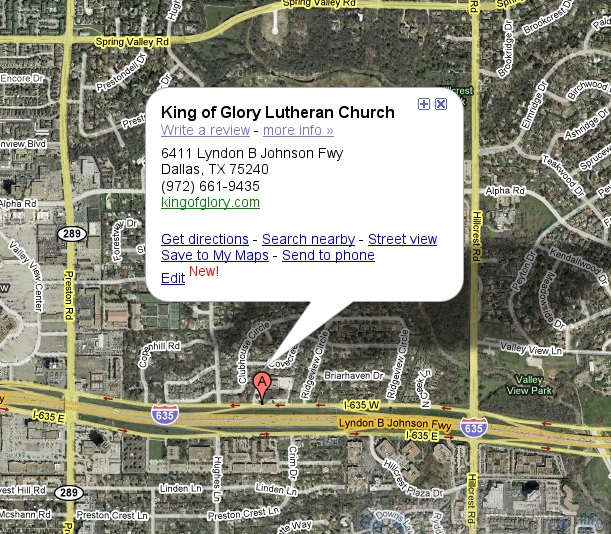 Typical Agenda:
| | |
| --- | --- |
| 9am - whenever | Linux Installation Project |
| 10am - 11am | Beginning Linux Training |
| 11am - 12:30pm | Main Presentation |