1825 Monetary Lane Suite #104 Carrollton, TX
Do a presentation at NTLUG.
What is the Linux Installation Project?
Real companies using Linux!
Not just for business anymore.
Providing ready to run platforms on Linux
<< Arch | Distributions | Red Hat Enterprise Linux (Fedora) >>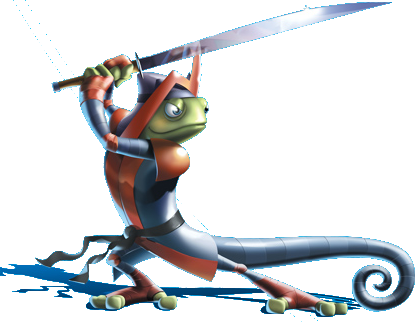 Download

Community

Support

SUSE Security Announcements
openSUSE Weekly News
Two Tumbleweed Snapshots Update Fetchmail, Mesa, More
A couple of openSUSE Tumbleweed snapshots were released since the beginning of the month. The two snapshots updated more than 30 packages and the latest snapshot, 20210406, gave rolling release users an update of Mozilla Firefox 87; the new release had several fixes including a fix to the video controls,...
Upgrading to the next PostgreSQL version
We upgraded our internal PostgreSQL cluster to the latest version last week. Time passes by so quickly: we installed our PostgreSQL cluster around 2008. At least, this was the time of the first public MirrorBrain release 2.2, which was the reason to run a PostgreSQL installation for openSUSE. But MirrorBrain...
YaST Packages, Nmap Get Updates in Tumbleweed
Three openSUSE Tumbleweed snapshots were released since last Thursday. Most of the package updates focused on libraries and YaST packages as well as documentation and nmap. The snapshot from Tuesday, 20210330, updated an enormous amount of YaST translations and minor style adjustments and improvements were made with the yast2-theme 4.3.8...
Entire Rebuild of Tumbleweed Brings Enormous Update
There were few packages untouched in openSUSE's rolling release distribution Tumbleweed this week as updates poured out of five new snapshots. The 20210311 snapshot provided an entire rebuild of the distribution, which is something that occasionally happens. The most recent 20210317 snapshot updated more than a half dozen packages, which...
Playing along with NFTables
By default, openSUSE Leap 15.x is using the firewalld firewall implementation (and the firewalld backend is using iptables under the hood). But since a while, openSUSE also has nftables support available - but neither YaST nor other special tooling is currently configured to directly support it. But we have some...
openSUSE Project Selected for Google Summer of Code Mentoring
Let's gehts los! The openSUSE Project is one of about 200 mentoring organizations selected for this year's Google Summer of Code. The openSUSE Project has participated in several GSoC events since 2006 and the project's mentors have helped more than 60 students become familiar with open-source software development. openSUSE website...
A Message to the openSUSE Community
Español Português Bahasa Indonesia فارسى Русский язык Dear community, openSUSE has been known for years as an amazing, vast and buzzing community. But after many discussions with the many linguistic groups that compose the openSUSE mosaic, we feel that more could be done to facilitate communication and exchanges. We feel...
openSUSE Leap 15.3 Reaches Beta Build Phase
openSUSE Leap has entered into the beta release phase today for its 15.3 minor version. This openSUSE Leap 15.3 version is a solidified release that focuses more on the building of the distribution rather than refreshing the distribution's packages, but there are some significant changes to the distribution. Many of...
Call for Papers Open for openSUSE Conference
The call for papers for the openSUSE Virtual Conference is open! The call for papers is open until May 4. This leaves a little more than 60 days to submit a proposal. The dates of the conference are scheduled for June 18 - 20. Registration for the conference has also...
SUSE Enterprise TIDs
SUSE Enterprise Patches
5031204: Acrobat Reader 20080723
Acrobat Reader
SuSE Linux Maintenance Web (2986c2829dd78462b9103d8682a29dbb)
Applies toPackage: acroread
Product(s):
SUSE CORE 9 for x86
SUSE CORE 9 for AMD64 and Intel EM64T
SUSE Linux Enterprise Desktop 10 SP2 for x86
SUSE Linux Enterprise Desktop 10 SP2 for AMD64 and Intel EM64T
SUSE Linux Enterprise Desktop 10 SP1 for x86
SUSE Linux Enterprise Desktop 10 SP1 for AMD64 and Intel EM64T
Novell Linux Desktop 9 for x86
Novell Linux Desktop 9 for x86_64
Novell Linux POS 9
Open Enterprise Server
Patch: patch-12211

Release: 20080723
Obsoletes: none

Filename: multiple files
Size: 45.44 MB
5031200: Acrobat Reader 20080723
Acrobat Reader
SuSE Linux Maintenance Web (2986c2829dd78462b9103d8682a29dbb)
Applies toPackage: acroread
Product(s):
SUSE CORE 9 for x86
SUSE CORE 9 for AMD64 and Intel EM64T
SUSE Linux Enterprise Desktop 10 SP2 for x86
SUSE Linux Enterprise Desktop 10 SP2 for AMD64 and Intel EM64T
SUSE Linux Enterprise Desktop 10 SP1 for x86
SUSE Linux Enterprise Desktop 10 SP1 for AMD64 and Intel EM64T
Novell Linux Desktop 9 for x86
Novell Linux Desktop 9 for x86_64
Novell Linux POS 9
Open Enterprise Server
Patch: sledp1-acroread-5466

Release: 20080723
Obsoletes: none

Filename: acroread-8.1.2_SU1-0.2.i586.rpm
Size: 40.19 MB
5031182: Acrobat Reader 20080723
Acrobat Reader
SuSE Linux Maintenance Web (2986c2829dd78462b9103d8682a29dbb)
Applies toPackage: acroread
Product(s):
SUSE CORE 9 for x86
SUSE CORE 9 for AMD64 and Intel EM64T
SUSE Linux Enterprise Desktop 10 SP2 for x86
SUSE Linux Enterprise Desktop 10 SP2 for AMD64 and Intel EM64T
SUSE Linux Enterprise Desktop 10 SP1 for x86
SUSE Linux Enterprise Desktop 10 SP1 for AMD64 and Intel EM64T
Novell Linux Desktop 9 for x86
Novell Linux Desktop 9 for x86_64
Novell Linux POS 9
Open Enterprise Server
Patch: sledp1-acroread-5466

Release: 20080723
Obsoletes: none

Filename: acroread-8.1.2_SU1-0.2.i586.rpm
Size: 40.19 MB
5031181: Acrobat Reader 20080723
Acrobat Reader
SuSE Linux Maintenance Web (2986c2829dd78462b9103d8682a29dbb)
Applies toPackage: acroread
Product(s):
SUSE CORE 9 for x86
SUSE CORE 9 for AMD64 and Intel EM64T
SUSE Linux Enterprise Desktop 10 SP2 for x86
SUSE Linux Enterprise Desktop 10 SP2 for AMD64 and Intel EM64T
SUSE Linux Enterprise Desktop 10 SP1 for x86
SUSE Linux Enterprise Desktop 10 SP1 for AMD64 and Intel EM64T
Novell Linux Desktop 9 for x86
Novell Linux Desktop 9 for x86_64
Novell Linux POS 9
Open Enterprise Server
Patch: sledp2-acroread-5466

Release: 20080723
Obsoletes: none

Filename: acroread-8.1.2_SU1-0.2.i586.rpm
Size: 40.19 MB
5031180: Acrobat Reader 20080723
Acrobat Reader
SuSE Linux Maintenance Web (2986c2829dd78462b9103d8682a29dbb)
Applies toPackage: acroread
Product(s):
SUSE CORE 9 for x86
SUSE CORE 9 for AMD64 and Intel EM64T
SUSE Linux Enterprise Desktop 10 SP2 for x86
SUSE Linux Enterprise Desktop 10 SP2 for AMD64 and Intel EM64T
SUSE Linux Enterprise Desktop 10 SP1 for x86
SUSE Linux Enterprise Desktop 10 SP1 for AMD64 and Intel EM64T
Novell Linux Desktop 9 for x86
Novell Linux Desktop 9 for x86_64
Novell Linux POS 9
Open Enterprise Server
Patch: sledp2-acroread-5466

Release: 20080723
Obsoletes: none

Filename: acroread-8.1.2_SU1-0.2.i586.rpm
Size: 40.19 MB
5030562: Linux kernel 20080714
Linux kernel
SuSE Linux Maintenance Web (e71e059b0b1b921d1a3b888f17f527a2)
Applies toPackage: kernel-debug kernel-debug-debuginfo kernel-default kernel-default-debuginfo kernel-kdump kernel-kdump-debuginfo kernel-smp kernel-smp-debuginfo kernel-source kernel-source-debuginfo kernel-syms kernel-xen kernel-xen-debuginfo
Product(s):
SUSE Linux Enterprise Desktop 10 SP2 for AMD64 and Intel EM64T
SUSE Linux Enterprise 10 SP2 DEBUGINFO for AMD64 and Intel EM64T
SLE SDK 10 SP2 for X86-64
SUSE Linux Enterprise Server 10 SP2 for AMD64 and Intel EM64T
Patch: sledp2-kernel-5426

Release: 20080714
Obsoletes: none

Filename: multiple files
Size: 98.38 MB
5030540: Linux kernel 20080714
Linux kernel
SuSE Linux Maintenance Web (dd4ff74b273d12c2372f78981ed28f80)
Applies toPackage: kernel-bigsmp kernel-bigsmp-debuginfo kernel-debug kernel-debug-debuginfo kernel-default kernel-default-debuginfo kernel-kdump kernel-kdump-debuginfo kernel-kdumppae kernel-kdumppae-debuginfo kernel-smp kernel-smp-debuginfo kernel-source kernel-source-debuginfo kernel-syms kernel-syms-debuginfo kernel-vmi kernel-vmi-debuginfo kernel-vmipae kernel-vmipae-debuginfo kernel-xen kernel-xen-debuginfo kernel-xenpae kernel-xenpae-debuginfo
Product(s):
SUSE Linux Enterprise Desktop 10 SP2 for x86
SUSE Linux Enterprise 10 SP2 DEBUGINFO for x86
SLE SDK 10 SP2 for x86
SUSE Linux Enterprise Server 10 SP2 for x86
Patch: sledp2-kernel-5423

Release: 20080714
Obsoletes: none

Filename: multiple files
Size: 142.4 MB
5030341: Linux kernel 20080610
Linux kernel
SuSE Linux Maintenance Web (853e9a34519c5d7f690c2da465430026)
Applies toPackage: kernel-bigsmp kernel-bigsmp-debug kernel-debug kernel-debug-debug kernel-default kernel-default-debug kernel-smp kernel-smp-debug kernel-source kernel-syms kernel-um kernel-um-debug kernel-xen kernel-xen-debug kernel-xenpae kernel-xenpae-debug um-host-install-initrd um-host-kernel
Product(s):
Novell Linux Desktop 9 for x86
Open Enterprise Server
Patch: patch-12181

Release: 20080610
Obsoletes: aab836528f99df07c43db5dd38e62ad0

Filename: multiple files
Size: 201.42 MB
5030269: clamav 20080711
clamav
SuSE Linux Maintenance Web (8e8b2a1607c3bfd1b39d6fcef8f15d37)
Applies toPackage: clamav clamav-db
Product(s):
SUSE CORE 9 for x86
SUSE CORE 9 for Itanium Processor Family
SUSE CORE 9 for IBM POWER
SUSE CORE 9 for IBM S/390 31bit
SUSE CORE 9 for IBM zSeries 64bit
SUSE CORE 9 for AMD64 and Intel EM64T
SUSE Linux Enterprise Desktop 10 SP2 for x86
SUSE Linux Enterprise Desktop 10 SP2 for AMD64 and Intel EM64T
SLE SDK 10 SP1 for x86
SLE SDK 10 SP1 for IPF
SLE SDK 10 SP1 for IBM iSeries and IBM pSeries
SLE SDK 10 SP1 for IBM zSeries
SLE SDK 10 SP1 for X86-64
SLE SDK 10 SP2 for x86
SLE SDK 10 SP2 for IPF
SLE SDK 10 SP2 for IBM iSeries and IBM pSeries
SLE SDK 10 SP2 for IBM zSeries
SLE SDK 10 SP2 for X86-64
SUSE Linux Enterprise Server 10 SP2 for x86
SUSE Linux Enterprise Server 10 SP2 for IPF
SUSE Linux Enterprise Server 10 SP2 for IBM POWER
SUSE Linux Enterprise Server 10 SP2 for IBM zSeries 64bit
SUSE Linux Enterprise Server 10 SP2 for AMD64 and Intel EM64T
SUSE Linux Enterprise Server 10 SP1 for x86
SUSE Linux Enterprise Server 10 SP1 for IPF
SUSE Linux Enterprise Server 10 SP1 for IBM POWER
SUSE Linux Enterprise Server 10 SP1 for IBM zSeries 64bit
SUSE Linux Enterprise Server 10 SP1 for AMD64 and Intel EM64T
Novell Linux POS 9
Open Enterprise Server
Patch: patch-12201

Release: 20080711
Obsoletes: 9f2651e0ba2d773411bb0303055f2eff, 59fa3ccafba43c29dc8e9a17f463a213, 512985d2cd3090bfb93dcb7b551179cf, 740fd3395237a0459fcd46cc91a9dbd0, 27657e0c996e172b8f81f4ffbd5b67b3

Filename: multiple files
Size: 1.25 MB
5030247: clamav 20080711
clamav
SuSE Linux Maintenance Web (8e8b2a1607c3bfd1b39d6fcef8f15d37)
Applies toPackage: clamav clamav-db
Product(s):
SUSE CORE 9 for x86
SUSE CORE 9 for Itanium Processor Family
SUSE CORE 9 for IBM POWER
SUSE CORE 9 for IBM S/390 31bit
SUSE CORE 9 for IBM zSeries 64bit
SUSE CORE 9 for AMD64 and Intel EM64T
SUSE Linux Enterprise Desktop 10 SP2 for x86
SUSE Linux Enterprise Desktop 10 SP2 for AMD64 and Intel EM64T
SLE SDK 10 SP1 for x86
SLE SDK 10 SP1 for IPF
SLE SDK 10 SP1 for IBM iSeries and IBM pSeries
SLE SDK 10 SP1 for IBM zSeries
SLE SDK 10 SP1 for X86-64
SLE SDK 10 SP2 for x86
SLE SDK 10 SP2 for IPF
SLE SDK 10 SP2 for IBM iSeries and IBM pSeries
SLE SDK 10 SP2 for IBM zSeries
SLE SDK 10 SP2 for X86-64
SUSE Linux Enterprise Server 10 SP2 for x86
SUSE Linux Enterprise Server 10 SP2 for IPF
SUSE Linux Enterprise Server 10 SP2 for IBM POWER
SUSE Linux Enterprise Server 10 SP2 for IBM zSeries 64bit
SUSE Linux Enterprise Server 10 SP2 for AMD64 and Intel EM64T
SUSE Linux Enterprise Server 10 SP1 for x86
SUSE Linux Enterprise Server 10 SP1 for IPF
SUSE Linux Enterprise Server 10 SP1 for IBM POWER
SUSE Linux Enterprise Server 10 SP1 for IBM zSeries 64bit
SUSE Linux Enterprise Server 10 SP1 for AMD64 and Intel EM64T
Novell Linux POS 9
Open Enterprise Server
Patch: sledp2-clamav-5416

Release: 20080711
Obsoletes: 9f2651e0ba2d773411bb0303055f2eff, 59fa3ccafba43c29dc8e9a17f463a213, 512985d2cd3090bfb93dcb7b551179cf, 740fd3395237a0459fcd46cc91a9dbd0, 27657e0c996e172b8f81f4ffbd5b67b3

Filename: clamav-0.93.3-0.2.x86_64.rpm
Size: 1.25 MB
5030246: clamav 20080711
clamav
SuSE Linux Maintenance Web (8e8b2a1607c3bfd1b39d6fcef8f15d37)
Applies toPackage: clamav clamav-db
Product(s):
SUSE CORE 9 for x86
SUSE CORE 9 for Itanium Processor Family
SUSE CORE 9 for IBM POWER
SUSE CORE 9 for IBM S/390 31bit
SUSE CORE 9 for IBM zSeries 64bit
SUSE CORE 9 for AMD64 and Intel EM64T
SUSE Linux Enterprise Desktop 10 SP2 for x86
SUSE Linux Enterprise Desktop 10 SP2 for AMD64 and Intel EM64T
SLE SDK 10 SP1 for x86
SLE SDK 10 SP1 for IPF
SLE SDK 10 SP1 for IBM iSeries and IBM pSeries
SLE SDK 10 SP1 for IBM zSeries
SLE SDK 10 SP1 for X86-64
SLE SDK 10 SP2 for x86
SLE SDK 10 SP2 for IPF
SLE SDK 10 SP2 for IBM iSeries and IBM pSeries
SLE SDK 10 SP2 for IBM zSeries
SLE SDK 10 SP2 for X86-64
SUSE Linux Enterprise Server 10 SP2 for x86
SUSE Linux Enterprise Server 10 SP2 for IPF
SUSE Linux Enterprise Server 10 SP2 for IBM POWER
SUSE Linux Enterprise Server 10 SP2 for IBM zSeries 64bit
SUSE Linux Enterprise Server 10 SP2 for AMD64 and Intel EM64T
SUSE Linux Enterprise Server 10 SP1 for x86
SUSE Linux Enterprise Server 10 SP1 for IPF
SUSE Linux Enterprise Server 10 SP1 for IBM POWER
SUSE Linux Enterprise Server 10 SP1 for IBM zSeries 64bit
SUSE Linux Enterprise Server 10 SP1 for AMD64 and Intel EM64T
Novell Linux POS 9
Open Enterprise Server
Patch: sledp2-clamav-5416

Release: 20080711
Obsoletes: 9f2651e0ba2d773411bb0303055f2eff, 59fa3ccafba43c29dc8e9a17f463a213, 512985d2cd3090bfb93dcb7b551179cf, 740fd3395237a0459fcd46cc91a9dbd0, 27657e0c996e172b8f81f4ffbd5b67b3

Filename: clamav-0.93.3-0.2.i586.rpm
Size: 1.23 MB
5030163: bind 20080709
bind
SuSE Linux Maintenance Web (555065b7278085ce1ce7a6e84b6f07aa)
Applies toPackage: bind bind-chrootenv bind-devel bind-doc bind-libs bind-lwresd bind-utils
Product(s):
SUSE Linux Enterprise Desktop 10 SP2 for x86
SUSE Linux Enterprise Desktop 10 SP2 for AMD64 and Intel EM64T
SUSE Linux Enterprise Desktop 10 SP1 for x86
SUSE Linux Enterprise Desktop 10 SP1 for AMD64 and Intel EM64T
SLE SDK 10 SP1 for x86
SLE SDK 10 SP1 for IPF
SLE SDK 10 SP1 for IBM iSeries and IBM pSeries
SLE SDK 10 SP1 for IBM zSeries
SLE SDK 10 SP1 for X86-64
SUSE Linux Enterprise 10 SP2 DEBUGINFO for x86
SUSE Linux Enterprise 10 SP2 DEBUGINFO for IPF
SUSE Linux Enterprise 10 SP2 DEBUGINFO for IBM POWER
SUSE Linux Enterprise 10 SP2 DEBUGINFO for IBM zSeries 64bit
SUSE Linux Enterprise 10 SP2 DEBUGINFO for AMD64 and Intel EM64T
SLE SDK 10 SP2 for x86
SLE SDK 10 SP2 for IPF
SLE SDK 10 SP2 for IBM iSeries and IBM pSeries
SLE SDK 10 SP2 for IBM zSeries
SLE SDK 10 SP2 for X86-64
SUSE Linux Enterprise Server 10 SP2 for x86
SUSE Linux Enterprise Server 10 SP2 for IPF
SUSE Linux Enterprise Server 10 SP2 for IBM POWER
SUSE Linux Enterprise Server 10 SP2 for IBM zSeries 64bit
SUSE Linux Enterprise Server 10 SP2 for AMD64 and Intel EM64T
SUSE Linux Enterprise Server 10 SP1 for x86
SUSE Linux Enterprise Server 10 SP1 for IPF
SUSE Linux Enterprise Server 10 SP1 for IBM POWER
SUSE Linux Enterprise Server 10 SP1 for IBM zSeries 64bit
SUSE Linux Enterprise Server 10 SP1 for AMD64 and Intel EM64T
Patch: sledp1-bind-5409

Release: 20080709
Obsoletes: none

Filename: multiple files
Size: 1.99 MB
5030162: bind 20080709
bind
SuSE Linux Maintenance Web (555065b7278085ce1ce7a6e84b6f07aa)
Applies toPackage: bind bind-chrootenv bind-devel bind-doc bind-libs bind-lwresd bind-utils
Product(s):
SUSE Linux Enterprise Desktop 10 SP2 for x86
SUSE Linux Enterprise Desktop 10 SP2 for AMD64 and Intel EM64T
SUSE Linux Enterprise Desktop 10 SP1 for x86
SUSE Linux Enterprise Desktop 10 SP1 for AMD64 and Intel EM64T
SLE SDK 10 SP1 for x86
SLE SDK 10 SP1 for IPF
SLE SDK 10 SP1 for IBM iSeries and IBM pSeries
SLE SDK 10 SP1 for IBM zSeries
SLE SDK 10 SP1 for X86-64
SUSE Linux Enterprise 10 SP2 DEBUGINFO for x86
SUSE Linux Enterprise 10 SP2 DEBUGINFO for IPF
SUSE Linux Enterprise 10 SP2 DEBUGINFO for IBM POWER
SUSE Linux Enterprise 10 SP2 DEBUGINFO for IBM zSeries 64bit
SUSE Linux Enterprise 10 SP2 DEBUGINFO for AMD64 and Intel EM64T
SLE SDK 10 SP2 for x86
SLE SDK 10 SP2 for IPF
SLE SDK 10 SP2 for IBM iSeries and IBM pSeries
SLE SDK 10 SP2 for IBM zSeries
SLE SDK 10 SP2 for X86-64
SUSE Linux Enterprise Server 10 SP2 for x86
SUSE Linux Enterprise Server 10 SP2 for IPF
SUSE Linux Enterprise Server 10 SP2 for IBM POWER
SUSE Linux Enterprise Server 10 SP2 for IBM zSeries 64bit
SUSE Linux Enterprise Server 10 SP2 for AMD64 and Intel EM64T
SUSE Linux Enterprise Server 10 SP1 for x86
SUSE Linux Enterprise Server 10 SP1 for IPF
SUSE Linux Enterprise Server 10 SP1 for IBM POWER
SUSE Linux Enterprise Server 10 SP1 for IBM zSeries 64bit
SUSE Linux Enterprise Server 10 SP1 for AMD64 and Intel EM64T
Patch: sledp1-bind-5409

Release: 20080709
Obsoletes: none

Filename: multiple files
Size: 1.01 MB
5030161: bind 20080709
bind
SuSE Linux Maintenance Web (555065b7278085ce1ce7a6e84b6f07aa)
Applies toPackage: bind bind-chrootenv bind-devel bind-doc bind-libs bind-lwresd bind-utils
Product(s):
SUSE Linux Enterprise Desktop 10 SP2 for x86
SUSE Linux Enterprise Desktop 10 SP2 for AMD64 and Intel EM64T
SUSE Linux Enterprise Desktop 10 SP1 for x86
SUSE Linux Enterprise Desktop 10 SP1 for AMD64 and Intel EM64T
SLE SDK 10 SP1 for x86
SLE SDK 10 SP1 for IPF
SLE SDK 10 SP1 for IBM iSeries and IBM pSeries
SLE SDK 10 SP1 for IBM zSeries
SLE SDK 10 SP1 for X86-64
SUSE Linux Enterprise 10 SP2 DEBUGINFO for x86
SUSE Linux Enterprise 10 SP2 DEBUGINFO for IPF
SUSE Linux Enterprise 10 SP2 DEBUGINFO for IBM POWER
SUSE Linux Enterprise 10 SP2 DEBUGINFO for IBM zSeries 64bit
SUSE Linux Enterprise 10 SP2 DEBUGINFO for AMD64 and Intel EM64T
SLE SDK 10 SP2 for x86
SLE SDK 10 SP2 for IPF
SLE SDK 10 SP2 for IBM iSeries and IBM pSeries
SLE SDK 10 SP2 for IBM zSeries
SLE SDK 10 SP2 for X86-64
SUSE Linux Enterprise Server 10 SP2 for x86
SUSE Linux Enterprise Server 10 SP2 for IPF
SUSE Linux Enterprise Server 10 SP2 for IBM POWER
SUSE Linux Enterprise Server 10 SP2 for IBM zSeries 64bit
SUSE Linux Enterprise Server 10 SP2 for AMD64 and Intel EM64T
SUSE Linux Enterprise Server 10 SP1 for x86
SUSE Linux Enterprise Server 10 SP1 for IPF
SUSE Linux Enterprise Server 10 SP1 for IBM POWER
SUSE Linux Enterprise Server 10 SP1 for IBM zSeries 64bit
SUSE Linux Enterprise Server 10 SP1 for AMD64 and Intel EM64T
Patch: sledp2-bind-5409

Release: 20080709
Obsoletes: none

Filename: multiple files
Size: 1.99 MB
5030160: bind 20080709
bind
SuSE Linux Maintenance Web (555065b7278085ce1ce7a6e84b6f07aa)
Applies toPackage: bind bind-chrootenv bind-devel bind-doc bind-libs bind-lwresd bind-utils
Product(s):
SUSE Linux Enterprise Desktop 10 SP2 for x86
SUSE Linux Enterprise Desktop 10 SP2 for AMD64 and Intel EM64T
SUSE Linux Enterprise Desktop 10 SP1 for x86
SUSE Linux Enterprise Desktop 10 SP1 for AMD64 and Intel EM64T
SLE SDK 10 SP1 for x86
SLE SDK 10 SP1 for IPF
SLE SDK 10 SP1 for IBM iSeries and IBM pSeries
SLE SDK 10 SP1 for IBM zSeries
SLE SDK 10 SP1 for X86-64
SUSE Linux Enterprise 10 SP2 DEBUGINFO for x86
SUSE Linux Enterprise 10 SP2 DEBUGINFO for IPF
SUSE Linux Enterprise 10 SP2 DEBUGINFO for IBM POWER
SUSE Linux Enterprise 10 SP2 DEBUGINFO for IBM zSeries 64bit
SUSE Linux Enterprise 10 SP2 DEBUGINFO for AMD64 and Intel EM64T
SLE SDK 10 SP2 for x86
SLE SDK 10 SP2 for IPF
SLE SDK 10 SP2 for IBM iSeries and IBM pSeries
SLE SDK 10 SP2 for IBM zSeries
SLE SDK 10 SP2 for X86-64
SUSE Linux Enterprise Server 10 SP2 for x86
SUSE Linux Enterprise Server 10 SP2 for IPF
SUSE Linux Enterprise Server 10 SP2 for IBM POWER
SUSE Linux Enterprise Server 10 SP2 for IBM zSeries 64bit
SUSE Linux Enterprise Server 10 SP2 for AMD64 and Intel EM64T
SUSE Linux Enterprise Server 10 SP1 for x86
SUSE Linux Enterprise Server 10 SP1 for IPF
SUSE Linux Enterprise Server 10 SP1 for IBM POWER
SUSE Linux Enterprise Server 10 SP1 for IBM zSeries 64bit
SUSE Linux Enterprise Server 10 SP1 for AMD64 and Intel EM64T
Patch: sledp2-bind-5409

Release: 20080709
Obsoletes: none

Filename: multiple files
Size: 1.01 MB
SUSE Enterprise Support TIDs
SUSE CoolSolutions
openSUSE Forums